Pediatric Mondays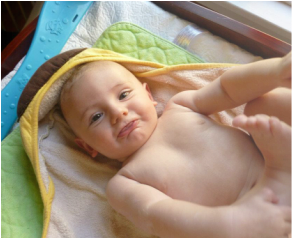 Once a month, on a Monday, I offer free treatments to young children ages 0-12. I'm very passionate about treating children and being a parent I understand the difficulties that come from raising children.

This is why, as a service to the community, I'm happy to offer this service. Please contact me or refer to my online booking system for dates this service is offered.

Treatments are very gentle and very safe. I have received training and passed evaluation on pediatric care as part of my training in osteopathy.

Conditions I can help your child with include colics, plagiocephally (misshapen skull), delayed development, chronic ear infections, eczema, attention deficit disorder (with or without hyperactivity) and various other conditions. If your child suffers from more serious issues, I may be part of a team of professionals who assist in his or her therapy (ex: high spectrum autism, cerebral palsy, etc).
---